Get your #weddingdiet on with these great meal prep ideas. Each week we will do our best to post up our Sunday meal prep to the site so you can follow along in our healthy eating journey.
Cheat day crock pot stew
http://nomnompaleo.com/post/8425643634/slow-cooker-cheater-pork-stew When to eat: This is a dish that you could eat anytime during the day. It's full of protein, fat, and veggies. The great thing about the slow cooker is that you can eat from is for days. We will usually keep the same meal in the slow cooker from Sunday night until Wednesday afternoon before moving it into the fridge.
Egg dish fratatta 12 farm fresh eggs 1/2 pound free range ground pork sausage Organic Red peppers Cheese (we used goat cheese)
Organic Spinach
When to eat: This is another meal that's great to eat anytime. I like to eat it for lunch because it's so easy to transport. Just through it into a glass Tupperware, and you're good to go. Just like the slow cooker meal, this has a great source of protein, fat, and veggies.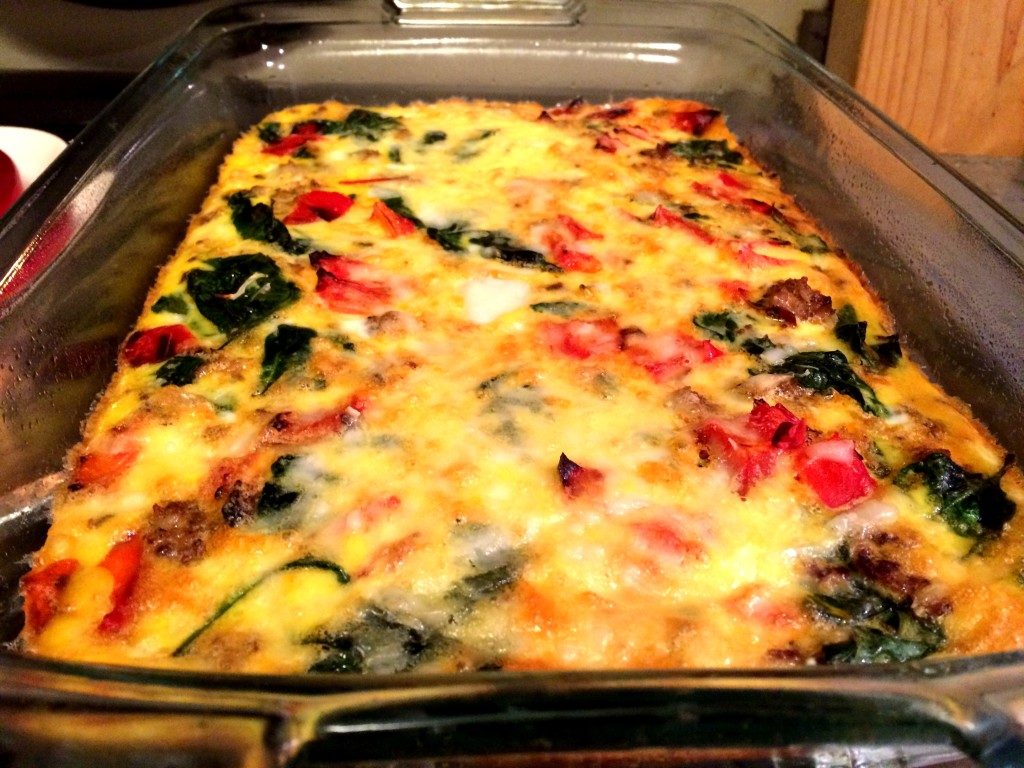 Ground beef sweet potato casserole
Plus onions, spinach, and cheese
When to eat: This one is best eaten at the end of a day that you've worked out. It has lots of protein, fats, veggies, and energy carbs.