November 5, 2013 By weddingwod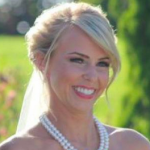 As a bridesmaid in several summer weddings along with my own wedding in August, I was the most motivated I had ever been to get in shape, but I had no idea where to start. I had been familiar with the concept of crossfit for quite some time, but was pretty intimated. Working with Joe made all of this seem possible.
For the first time ever, I ENJOY working out.