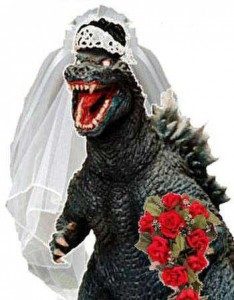 Have you known a bridezilla?
On WeddingWOD we'd like to take what is normally thought of as a bridezilla, and change the definition.
Typical bridezilla…
A bride that is very high maintenance, and hard to handle. Here's the example.
WeddingWOD's definition of a bridezilla…
A bride that is all around awesome!
This bridezilla has everything taken care of.
She is on top of her wedding planning, and had built a great team of people around her that are helping her with the process.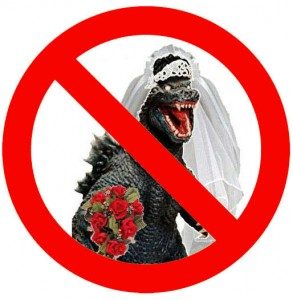 She is always tackling her workouts, and is in amazing shape.
Not only that, but she cares about those around her, and is making sure to get them involved in living a healthy lifestyle. She is a power team with her fiancé, and they get their wedding party involved in wedding workouts. They are spreading the lifestyle of health and fitness.
This bridezilla is the one that other brides want to be. She is a positive trend setter that everyone wants to work with.
She uses her wedding as a spotlight for her (as every women should), but in that spotlight she leads those watching to follow her healthy lifestyle.
She gives her great team/vendor list to other couples getting married so they can have the same awesome people to work with.
No more of this attention to negativity that the original bridezilla held. The new bridezilla is a positive spotlight for other brides to follow.
If you know someone like this I'd like to hear about them, and feature them on WeddingWOD.com. You can share with me at [email protected].
Seriously, we need more positive, influential people to show us good things can be. No one really wants to be a bridezilla.
Thanks!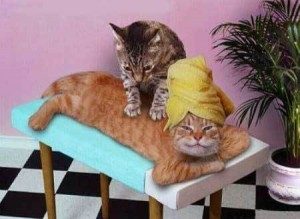 This is just a funny cat pic… 🙂